National Accreditation Authority for Translators and Interpreters (NAATI) is the accreditation body for interpreters and translators in Australia and sets the national guidelines for issuance of accreditation. NAATI is the main body approved to issue accreditation for interpreters and mediators who wish to act as expert dialect specialists in Australia.
National Accreditation Authority for Translators and Interpreters (NAATI) is an association which is charged with the setting, keeping up and advancing high expert principles that issues accreditations for professionals who wish to fill in as interpreters and translators in Australia. Without the accreditation, aspiring interpreters and mediators will find it difficult to find employment given businesses would expect it as evidence of aptitudes and capacities.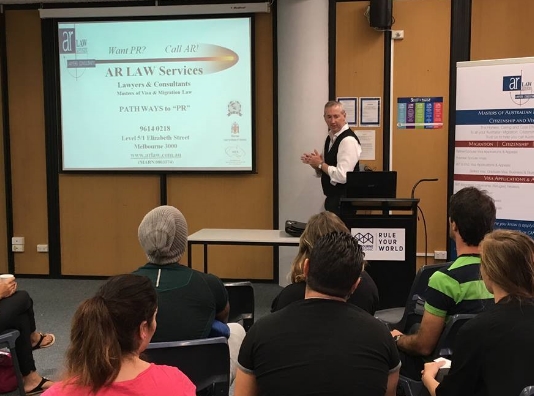 5 Points toward an Australian Skilled Visa
4 million Australians speak a dialect other than English at home. On the off chance that you have the energy for dialects, you can fuel your yearning and satisfy your craving in doing deciphering and translating while giving group administration and commitment. Furthermore, there are a lot of chances for Deciphering and Translating administrations. They are required in schools, workplaces, banks, healing facilities, law workplaces, air terminals and some more.
And if you are looking for its benefits in your Permanent Residency goals, you are eligible to claim 5 points, under Credentialed Community Language (CCL) points at the Paraprofessional level or above, upon your successful accreditation.
BOOK A FREE CONSULTATION
STEPS TO SUCCESS
A NAATI ACCREDITATION THROUGH APPROVED COURSE OR PROGRAM
Enroll into a course or program approved by NAATI in an Australian institution Demonstrate a high level of performance in the course assessment After course assessment, Prepare application and supporting documentation and paperwork Submit the application Pay the application fee. NAATI will inform the assessment decision by post Talk to AR SOAR. Student Services can assist you from end-to-end on NAATI. Contact us today.  
BOOK A FREE CONSULTATION